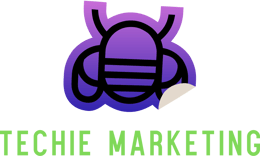 Thank you for getting in touch with Techie Marketing! We appreciate your interest in our services and are excited to learn more about your project. While our team reviews your inquiry and prepares to reach out, we wanted to share some exclusive insider tips that you won't find at many other tech digital marketing agencies. These insights will give you a head start in optimizing your digital presence prior to meeting with the
Techie Marketing Team.
Voice Search Optimization: With the rise of voice-activated devices, optimizing your website for voice search is becoming increasingly important. Incorporate conversational, long-tail keywords, and optimize your website's schema markup to ensure better visibility in voice search results.
Embrace AI-Driven Marketing: Artificial Intelligence (AI) is revolutionizing digital marketing. From chatbots to predictive analytics, consider incorporating AI-powered tools into your marketing strategy for a more efficient and personalized user experience.
Leverage EAT (Expertise, Authority, Trustworthiness) Principles: Google's focus on EAT has a significant impact on SEO. Establish your brand's expertise, authority, and trustworthiness by producing high-quality content, acquiring relevant backlinks, and showcasing your industry expertise through thought leadership.
Diversify Content Formats: Engage your audience by providing content in various formats, such as blog posts, videos, podcasts, infographics, and webinars. Different formats appeal to different users, increasing the chances of capturing and retaining their attention.
Utilize Data-Driven Insights: Regularly analyze and monitor your website's performance data. Leverage the insights gained from this data to optimize your digital marketing strategy, ensuring continuous improvement and maximizing ROI.
We hope these tips prove valuable as you embark on your digital marketing journey. A member of our team will be in touch with you soon to discuss your project in more detail.
Once again, thank you for reaching out to Techie Marketing, and we look forward to working with you!
Best regards,
Gabriela Mazzei
Bee Keeper Founder
TechieMarketing.io
Exclusive Tips from The Techie Marketing Team